How we do it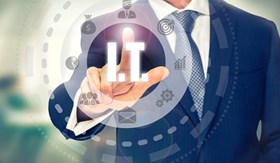 If AffiNordic were a travel agency, all of our destinations would have been "All inclusive"

The term: "All inclusive", as we know it from the travel business, covers the way we think at AffiNordic, regarding our unique insurance products - We deliver a complete solution, with everything included.
Often when a company has decided to support their growth with Add-on products like ours, the process is often delayed or even stopped, when it comes to implementing the products into the IT systems, and people starts asking questions about processes, sales registrations, reporting needs, claim registration and more…

With AffiNordic you always get a Total Solution Concept – from product development to program launch with the first certificate issued. We are with you all the way.

Teaming up with us therefore always includes the following before we launch a program together:
Product development

Experienced product design and underwriting to determine the coverages matching your specific products, your exact customer needs and your unique business structure
IT project management

Analysis and definition of system integrations
Our project managers work with you, if preferred at your offices, to make sure all integrations are set up, the solution is tested and corrected in the right way
Following product development and decision of coverage
Once we are ready to launch, our support is far from done – implementation of a program will also include:
Pre-sales support

Implementation support, including staff training and education
POS materials
During sales support / Dedicated Key Account Management

Knowing all products needs focus and ongoing attention. We are dedicated to support your sales channels to optimize the outcome of our partnership
After Sales Support

Follow up tools, sales statistics etc. (How do we measure our success?)
Individual support, training etc. where needed
Claim handling and Call Center services
Our 'All Inclusive' Solution way of approaching our clients, gives you and your company comfort once you have decided to boost your business by adding one of our loyalty programs or insurance solutions. Comfort regarding how the programs are implemented and integrated into your business and into your existing business systems and applications.